Copyright Workshop
Saturday October 12, 2013
9:00 AM to 12:30 PM
6410 23rd Ave NE
Tulalip, WA 98271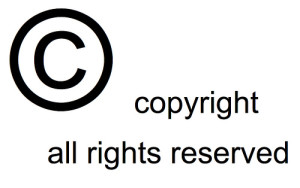 The League of Snohomish County Heritage Organizations will present this informative workshop to be held
October 12th from 9:00 am to 12:00 PM at the Hibulb Cultural Center
in Tulalip.
Robert C. Cumbow will facilitate our workshop designed for small museums, genealogy societies and other potential publishers of historical materials.
Mr. Cumbow is with the firm of Graham and Dunn of Seattle and is a respected attorney in the copyright and intellectual property areas.  He will begin with copyright basics and legal issues, then cover a wide range of topics relevant to League members:
How to search for copyright holders and when you have searched enough?
What to do when we have a photo that we do not have a deed of gift?
What can you post to the internet and what to be cautious of when you do post?
How are home movies and videos to be treated?
What are digital rights ?
This and much, much more including plenty of time for Q & A.
Free
to members of the League of Snohomish County Heritage Organizations.  (
Join here
)
Seating is limited so please RSVP –


To review before the class – see the basic resources at